STUDIO MINERBI
Studio Minerbi was set up in Milan in 2000 by Paolo Tommaso Minerbi and Marta Candiani. In accordance with the philosophies of its founders, the studio is involved in architectural planning and interior design at an international level, with respect for the quality and tradition of Italian handicraft. From concept design to classical architecture, every detail is studied and designed to contribute to creating uniqueness, continuity and harmony within a project. The studio's primary objective is to listen to and interpret what the client wants and needs and translate it into shapes and volumes. It makes the most of collaborations with external suppliers it has selected over the years for their competence, reliability and excellence, taking products that have been Made in Italy into particular consideration. In an industry like architecture, in which "diversity" is taken for granted, Studio Minerbi's goal is to transform this diversity "for the better" by combining tradition, modernity and quality.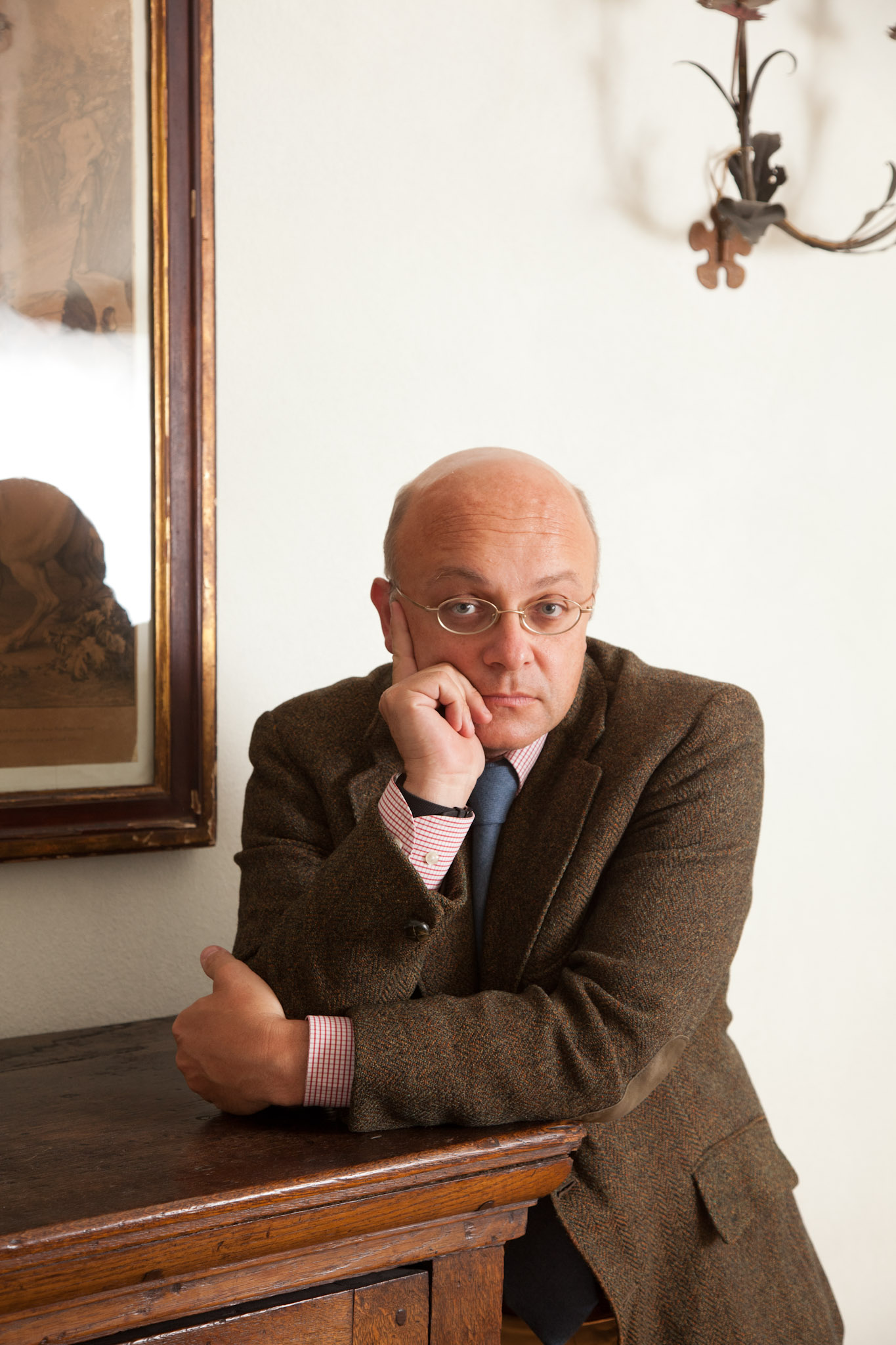 ---
Paolo Tommaso Minerbi
Having completed a degree in Architecture at the Politecnico di Milano, Minerbi worked with a number of prestigious studios and successful professionals, including Aldo Rossi, Mario Bellini, Studio Guidarini Salvadeo and Roberto Peregalli. From 1999 to 2001 he worked as an assistant in the Faculty of Architecture at the Politecnico di Milano and set up his own business during the same period. He has taken part as a consultant in tenders, national and international competitions and large construction projects.
Marta Candiani
After graduating with a degree in Architecture from the Politecnico di Milano, Marta Candiani worked for eight years for the studio founded by Gianmaria and Roberto Beretta. Here, she gained solid experience in managing property renovation projects for private housing, shops and airports. In 2000, after a brief collaboration with Martino Ferreri's studio, she set up her business as an independent professional.
Ludovica Candiani
Following her classical studies at Liceo Parini and a degree in Political Economy, Ludovica Candiani entered the world of visual communication. From 1994 to 2001 she worked as a graphic designer for Dondina & Associati. In 2002 she was among the founders of Afterpixel srl, where she fulfilled the role of art director. In 2004 she left Afterpixel to set up Candiani-Schenone Graphic Design, again working as art director. In 2013 she set-up Lupus in Grafica.
Kamran Gojamanli
After completing a degree in Decorative and Applied Art in Azerbaijan, Kamran Gojamanli moved to Italy and undertook a masters degree at the Politecnico di Milano. After finishing his masters, he began to work with Studio Minerbi as an energy and sustainability consultant.
---
TEAM
Natasha Carcano (Decorator)
Natasha Carcano was born into the profession, to an Italian interior and set designer and a French painter with Russian parents – both pupils and collaborators to the architect Renzo Mongiardino, to the painter, set and costume designer Lila De Nobili and to the set designer Rotislav Dobujinsky. They were part of a circle of artists that included prominent figures such as: Luchino Visconti, Giorgio Strelher, Giancarlo Menotti, Franco Zeffirelli, Maria Callas and Rudolf Nureyev.
---
Cinzia Riboni, Architect
Cinzia Riboni worked as an intern at Studio Minerbi while completing her university studies at the Politecnico di Milano. After graduating, she began a continuous collaboration with the studio.
---
Gianandrea Ghizzoni, Architect
Immediately after graduating in Architecture from the Politecnico di Milano, Gianandrea Ghizzoni worked with Massimo Roj's company Progetto CMR, where he mainly dealt with building site safety. He now collaborates with Studio Minerbi.
---
Pier Paolo Maffioli, Surveyor
Specialized in surveying, executable plans and support in the correct assembly of natural stonework, Pier Paolo Maffioli carries out consultation work for Studio Minerbi.
---
Giuseppe Arlandi, Surveyor
Giuseppe Arlandi has been carrying out consultation work for years, collaborating with the studio as a support in the management of operations.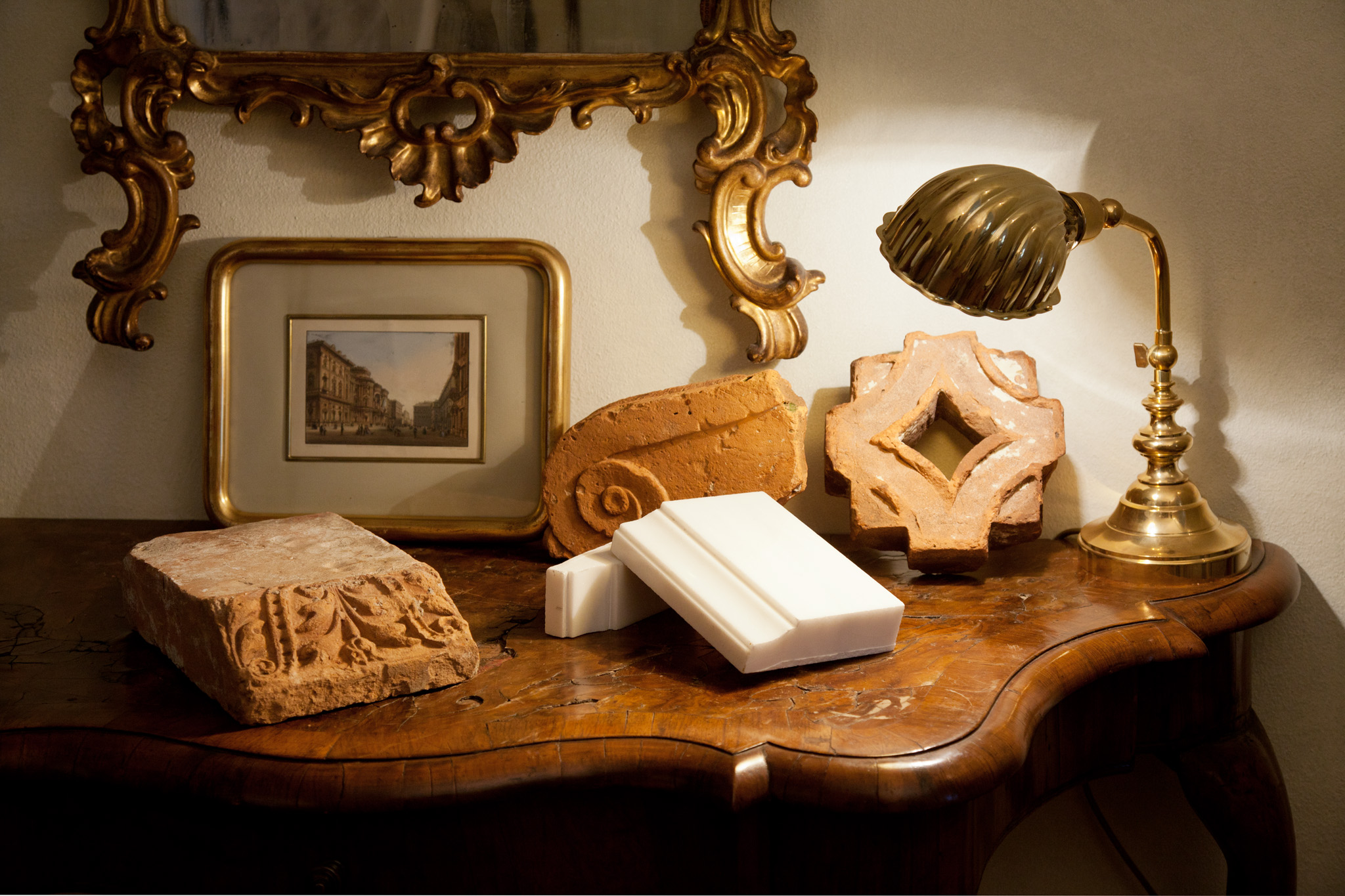 ---
Studio Minerbi has completed projects for:
Municipality of Chiavari | Municipality of Milano | Municipality of Padova | Municipality of Pregnana Milanese | University of Trento | Anna Ravazzoli srl | Arnolfo di Cambio s.p.a. | Arnolfo di Cambio France| Bank Fideuram s.p.a. | Bonelli editor s.p.a. | Brandolin Dottor Group s.p.a.| Federico Luger s.r.l.| Finser s.p.a. | Edelman Italia | Enel | Fabrizio Ferri Photographer | Fedeli | Ferrari | Fiat | Filmmaster Group | Gavia Immobiliare s.r.l. | Gruppo Stilo s.p.a | Hill & Knowlton | Idea Book | Iulm | K-Events | Lorenzini spa | McCann Erickson Italia | Methodes et Pilotage SA | Must srl | Nestlè | OM Officinali Montauto | Opus Fin s.p.a. | Poderi Luigi Einaudi | Salvatore Ferragamo |Studio 4Legal s.r.l. | Sodexò s.p.a. | Touring Club Italiano | Trony | Valentino |
Studio Interns :
CLAUDIO CONSONNI
STEFANIA RATTI
GABRIELLA ASTRANGELO
LINA CIPRIANO
CARLO CE
CESARE LORENZO GUERINI
NUNZIATA IRENE FAMÀ
NICOLO' SPADONI
ELENA MINNECI
EUGENIA RIVOLTA
MANUEL MANGIATORDI
JULIJA JOVANOVSKA
SILVIA VAIANI
XHEMI XHELILAJ
TAMARA ZARKOVIC
MICHAEL MAXWELL ALFON
ROBERTA SARNO
CHIARA ALQUA'
STEFANO COCUZZA
CLAUDIA DELLA TORRE
ROBERTA PARUTA
CRISTINA ORSINI